Intro to AWS for Newbies
Looking to begin your journey into Cloud Computing and Amazon Web Services but don't know where to begin? Don't worry! We've got your back with JARGON-FREE resources to get you started!
Video Courses
In partnership with LinkedIn Learning, I created Introduction to AWS For Non-Engineers, a video course series. As the name suggests, it's the perfect collection of introductory courses for anyone who wants to begin learning about Amazon Web Services with zero experience or background.

The intro to the 3rd course says it best: "The Introduction to AWS for Non-Engineers series serves as a bridge between non-engineers and AWS."
I have to put in a disclosure here that I use affiliate links on this page for my own courses, and if you purchase my courses through the links, I earn money 😉 Funny how that works!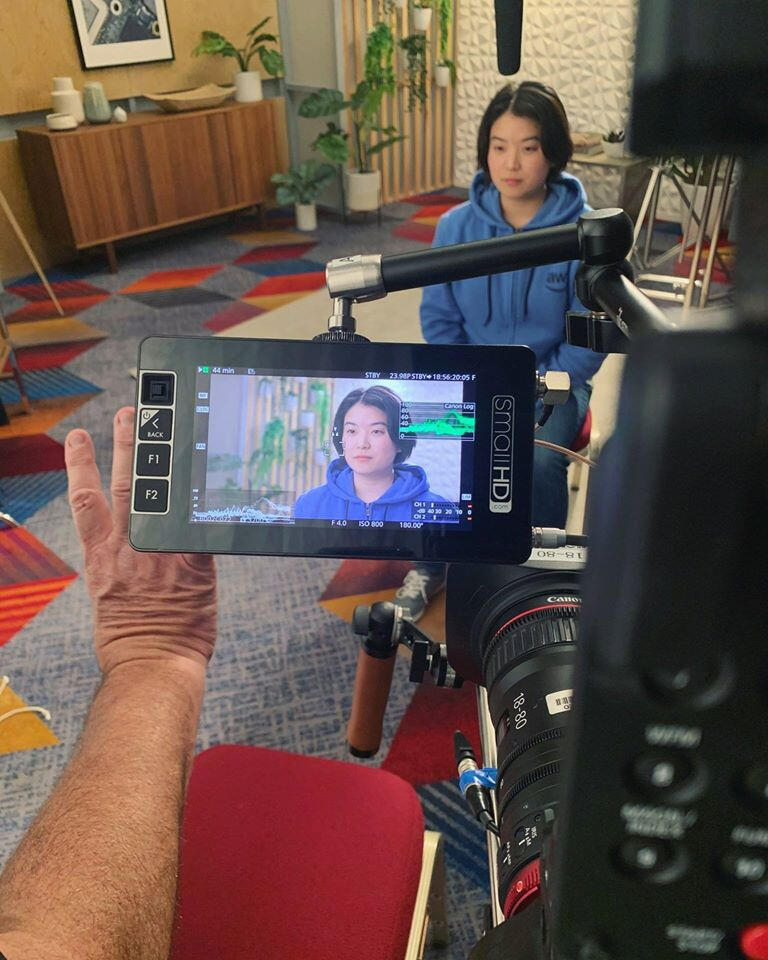 "Amazon Web Services (AWS) - and Cloud Computing in general - can be difficult for people without technical backgrounds to decipher. This introductory course is a bridge between non-engineers and the cloud. It is the first in a four-part series designed to help professionals in non-technical roles, including finance teams, project managers, and marketers, make the best use of AWS."
"As part of any good IT infrastructure, security plays an important part in creating a stable technical environment. With cloud computing becoming more relevant to many professionals' lives, it's a vital topic to explore. This course provides you with a high-level grasp of the major security services and concepts in AWS."
"Documentation and resources for using AWS are generally rife with technical jargons and concepts that non-engineers find tough to decipher. In this course, get a non-technical introduction to the core services that make up AWS."
"Curious about the price tag associated with moving your data center to the cloud? In this course, get a non-technical overview of billing, pricing, and support plans in AWS."
What Students Say...
Revisited and revised some Cloud Computing concepts with my friend @hirokonishimura's LinkedIn Learning course: "Introduction to AWS for Non-Engineers". Highly recommend it for those eager to get started with the cloud computing world! ☁️

— Pauline P. Narvas (@paulienuh) September 9, 2019
Solid material, I already know my way around AWS/GCP/etc but I think if I had this material 3~ years ago when I was working just with @digitalocean this would've been amazing! Easily understandable and solid!!

— Jared (@jaredallard) October 3, 2019
I just finished this today. And I have to say that it was very helpful. Thank you.

— D_DOT (@D_Dot360) October 9, 2019
AWSNewbies.com: the website that started it all! This website introduces you to everything from Cloud Concepts to Core AWS Services with emphasis on keeping it all newbie-friendly. You'll even find a few tutorials and fun projects to do along the way!

Since its inception in September, 2018, AWSNewbies.com has received almost 100,000 views from visitors all around the world, and has helped countless AWS Newbies figure out what the heck Amazon ElastiCache really is!
Intro to AWS for Newbies eBook
Are you curious about AWS, but haven't found a place that explains from the most fundamental basics? Are the resources you find talking to you in some foreign language you don't understand?

That's exactly how I felt, trying to break in to the world of Cloud Computing. As a person without technical education, I found it very difficult to begin learning about the fundamentals of AWS.

So I created Intro to AWS for Newbies eBook to help everyone else feeling the same way! This ebook is perfect for getting started with studying for the AWS Cloud Practitioner Exam!
Since its release in fall 2018, Intro to AWS for Newbies eBook has been read by hundreds of AWS Newbies from all around the world.

Check out the information-packed 78-page to get a comprehensive introduction into Cloud Computing and Amazon Web Services!
Start Your Free 7 Day Newsletter Course
Intro to AWS for Newbies Newsletter Course is the perfect crash-course for you to begin your journey into AWS!
It assumes you have absolutely 0 experience in AWS, and helps you go from "What's the Cloud?" to "Heck yes!"
Thank you!
Thank you for Subscribing to updates from AWS Newbies! We look forward to helping you get started on your AWS journey!